Check out these Market Highlights! This gives a snapshot of the housing market in our area!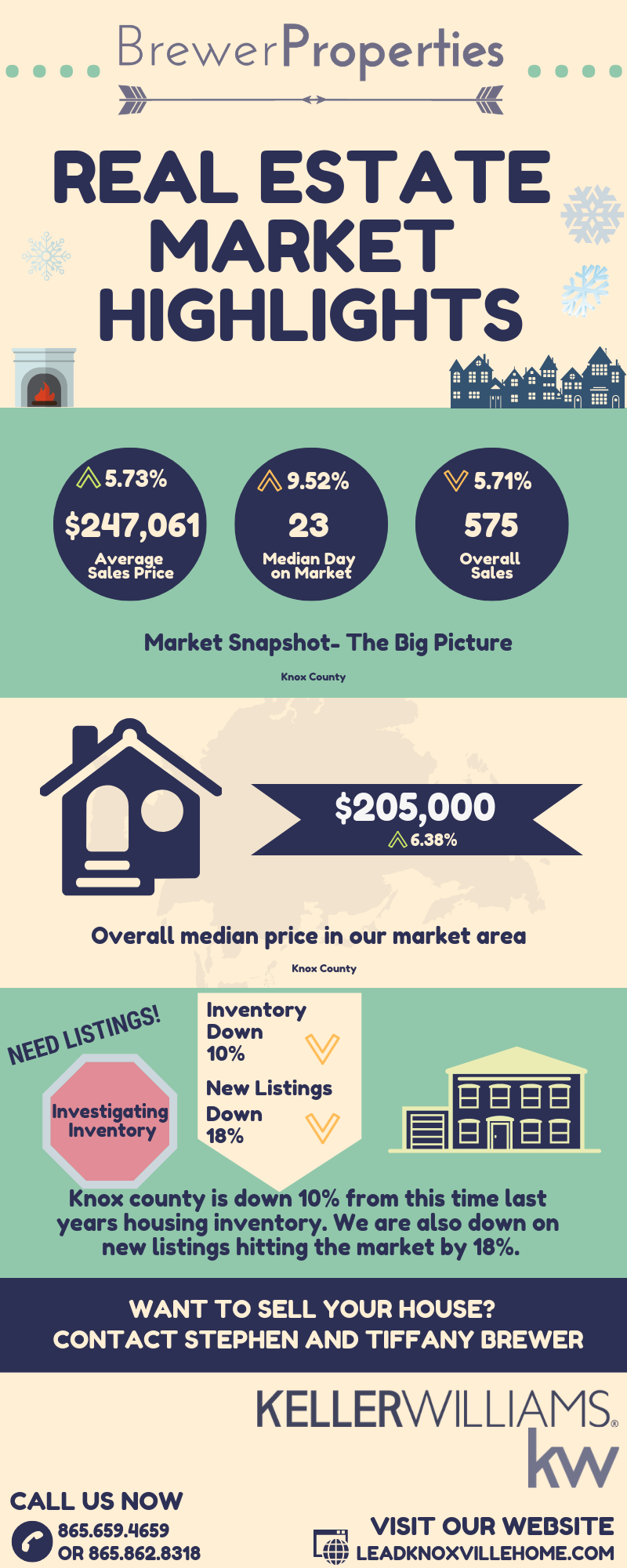 All these numbers are reflective of Knox County. We are comparing year over year, December 2017 vs. December 2018.
Year over year, our average price went up 5.73% from last year to $247,061. Median days on market is up to 23 days on market. Although the increase is significant at almost 10%, 30-45 days would be reflective of a market with a healthy inventory. Overall sales are down 5.71%, this is also reflective of a low inventory and the reason sales price has increased. It's hard to sell homes that aren't on the market!
If you've been on the fence about selling, we'd love to talk to you about the value of your home and if now would be a good time for us to market your property and get you on to your next phase!
This is Stephen's business card, he would love to sit town and consult with you!