We love to analyze the real estate market at Brewer Properties! If you prefer visual over the in depth look, check out our info-graphic for 2019 year to date numbers.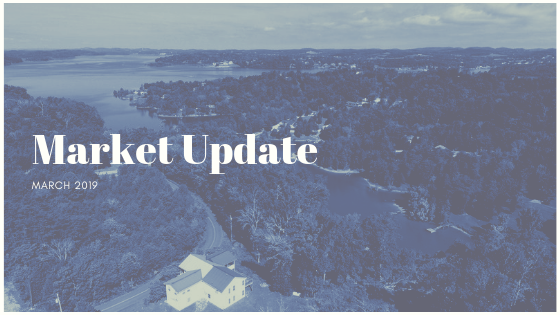 One of the advantages of hiring a real estate professional, should be the knowledge that they have about the local real estate industry. If you are in the process of searching for homes or looking for a real estate agent, don't be afraid to ask them about market trends!
For buyers, hiring a knowledgeable agent will insure you understand what you're paying for your home is fair market value. Although, market trends in our area reflect a sellers market, be aware that mortgage rates quietly hit a one year low in February. Rates are currently in the 4s, and there is no guarantee they will stay that low!



If you made it all the way through this infographic, congrats!
If you're a seller, note that due to a continued low inventory trend, home prices continue to rise. We have had the experience, that if you list your home, there is already a buyer looking for it, which is also causing the days on the market to drop.
If you have questions about our current market, please send us an email or text with your specific question, we'll do the research and answer your questions to the best of our ability! While we focus our business in Knox, Loudon, and Jefferson county, we have access to information on most of east Tennessee!