Because we live and work in Strawberry Plains, we are always studying our market in Jefferson County and wanted to share some of those numbers with you!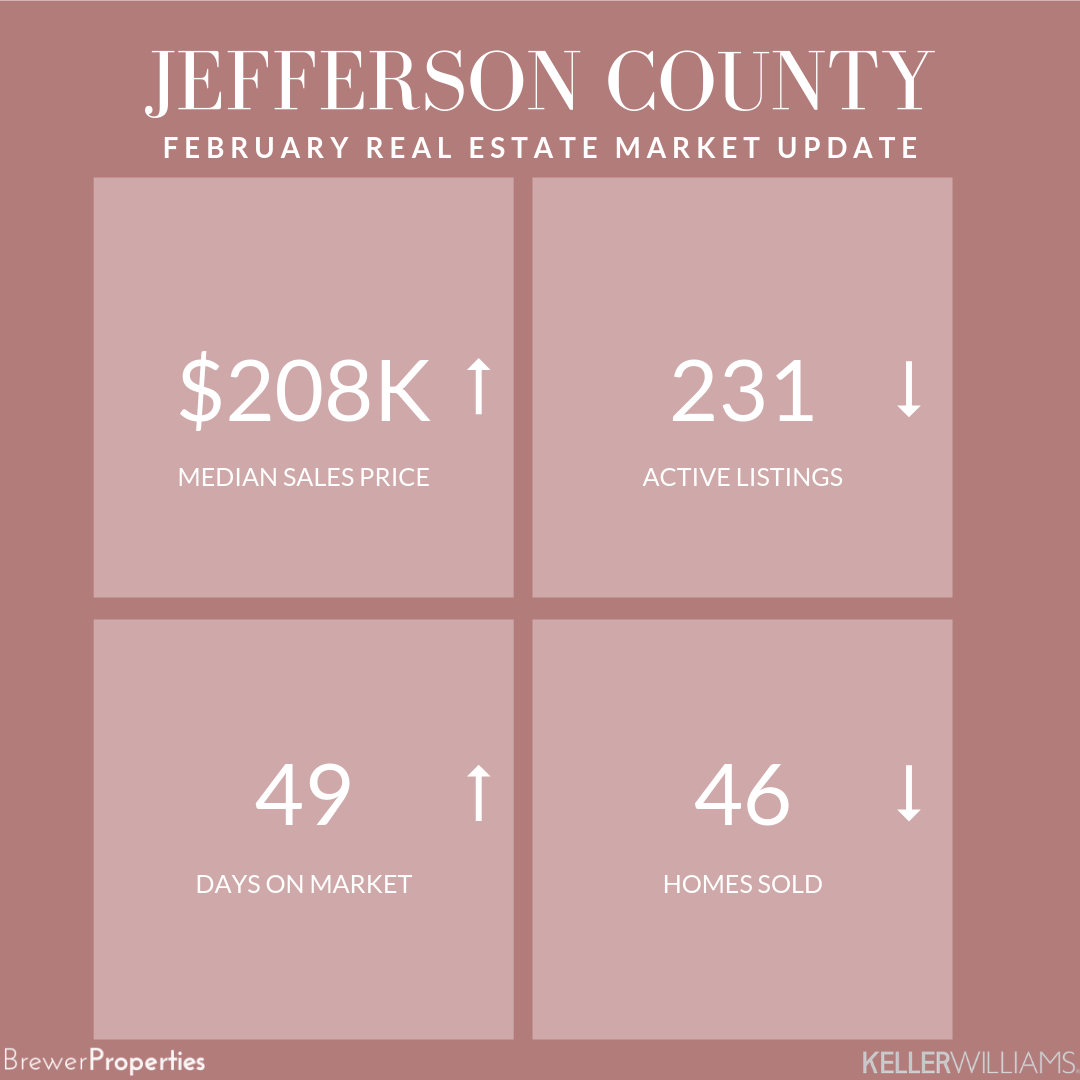 The Jefferson County Real Estate Market Update shows us that active listings are down and median price is up. Days on market had a slight increase, and the home sold fell in the year to date category, but are on the rise from February 2018.
Median sales price: Is up 29% year to date from last year. Sales price is up 75% from February of 2018.
Active listings: We're sitting at 129 active listings on the market this month, which is down 28% from this this time last year.
Days on market: Median days on market YTD is 49 days, it was at 47 days in 2018 YTD.
Homes sold: 46 homes have sold YTD, that number was 52 last year. With that being said, sold listings are up year over year 25%.
What does all that mean?
The number of listings has been declining since October, so now would be a great time to put your home on the market as inventory is low. If you're thinking about selling, now is a good time to do that to get ahead of the "spring seller." Get your home on the market before they do!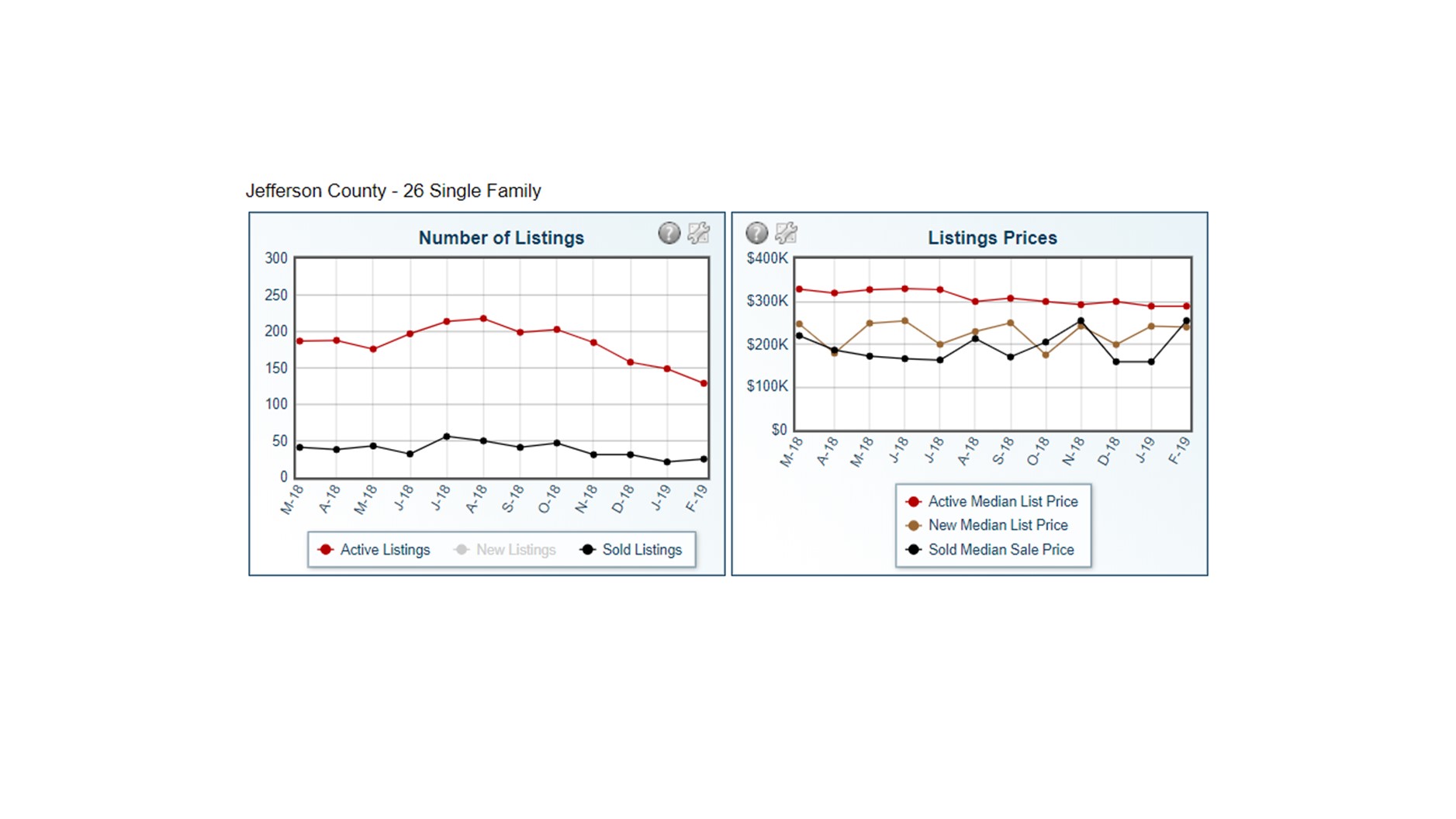 We'd love the opportunity to preview you're home. In a consultation with us, we will go over your home and talk to you about pricing, condition, and staging of your home to get it sold quickly and for the highest price.
Here is a glance at the Strawberry Plains Market: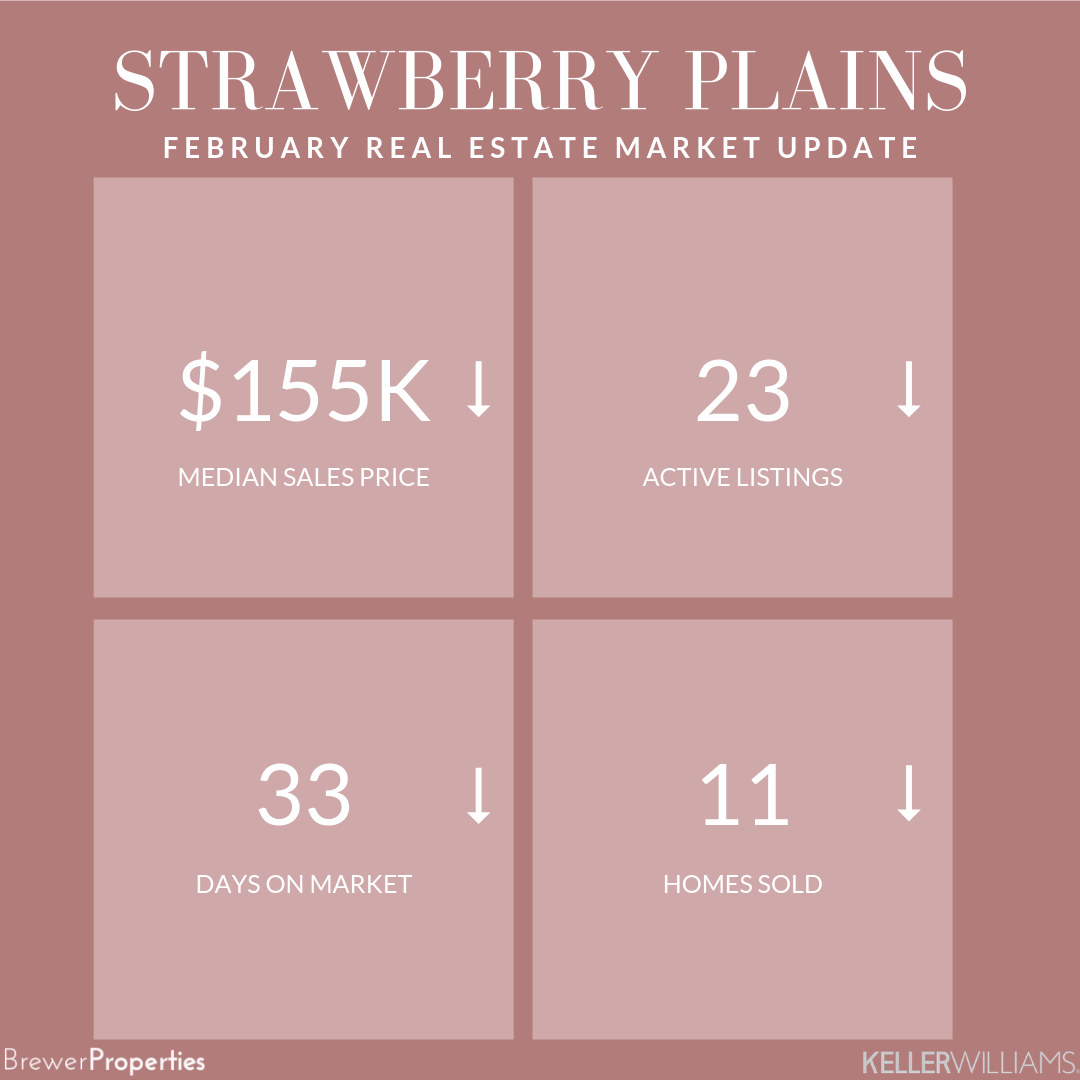 If you'd like more insight on these numbers, send us a message on our Facebook page and we'll get back to you as quickly as possible!