Is home ownership a goal you are working towards? After years of being in the real estate industry, we have truly seen the value of home ownership in our lives and in our friends and families lives. Buying a home is an exciting time, but preparing to buy will often bring about anxiousness or just wondering if it's ever going to happen for you!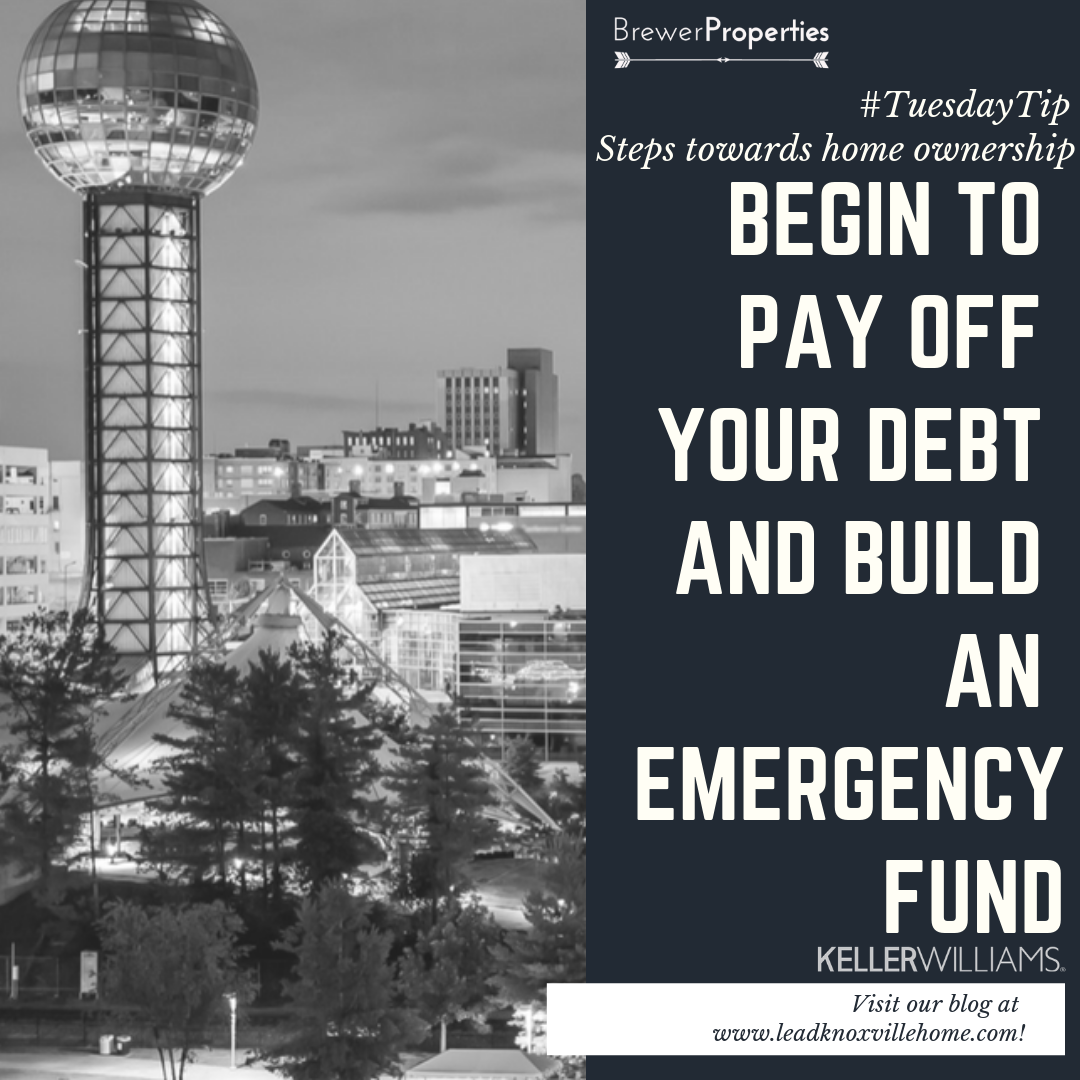 Begin to pay off debt and build an emergency fund.
Today we will focus on step one of preparing to buy a home. The average debt for those of us under 35 is $5,808 (source below and more info on age groups and credit card debt). Although being in debt will not necessarily keep you from buying a house, it could keep you from feeling like you have the financial freedom to make a house payment AND pay for any unexpected expense with buying a home. And there will be unexpected expenses!
Paying off your debts and being closer to financial freedom will give you the opportunity to start saving. There are some upfront costs with buying a home, which includes:
Appraisal
Inspection
Earnest Money
Home insurance
Down payment
You will want to have this money set aside by the time you begin seriously searching for a home, as most expenses are due prior to closing on your new home.
If you would like more information on your scenario, please call us and we will sit down and go over what this will look like for you. We can also put you in touch with a local lender who can talk to you about how your debts affect purchasing a home, as well as the upfront costs involved in the buying/ lending process.
We love consulting with home buyers as they begin the undertaking of buying a home. Make a plan to stop throwing your money at a mortgage that is not your own. Renting should only be a temporary housing solution. It is never to early to start planning for your future!
Source:
https://www.sofi.com/learn/content/average-credit-card-debt-at-30/