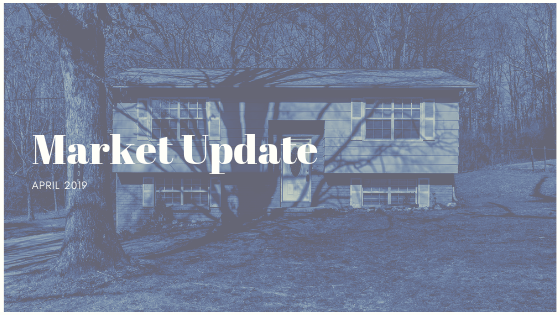 We study the real estate market all month at Brewer Properties, but we love when the reports come out at the end of the month. It gives us a chance to do an in depth analysis of where our market is currently at and how we can better educate our clients.
If you prefer visual over the in depth look, check out our info-graphic for 2019 year to date numbers.
As a local expert in the real estate industry, we have the knowledge of our local market trends and love to share those with you. If you are in the process of searching for homes or looking for a real estate agent, call us for a consult.
For buyers, hiring a knowledgeable agent will insure you understand what you're paying for your home is fair market value. Although, market trends in our area reflect a sellers market, be aware that mortgage rates stayed low in March. Rates are currently in the 4s, and there is no guarantee they will stay that low!



So much great info for buyers and sellers!
Sellers, average and median home prices continued to rise in March. Days on market also decreased (by 3 days from last month). As a seller, if you're home is priced right and in marketable condition, there is a high probability that there is a buyer searching for your home.
Have you considered investing? With historically low inventory, now would be a great time to buy a lot and build. After the '08 housing crash, we still have not caught up with new builds. This mean the market needs more new builds, and you could capitalize on this opportunity!
If you have questions about our current market, please send us an email or text with your specific question, we'll do the research and answer your questions to the best of our ability! While we focus our business in Knox, Loudon, and Jefferson counties, we have access to information on most of east Tennessee!